Our Method
Philosophy for English fluency
AXON POWER LEARN
The best blending learning system for kids and adults
The AXON Power Learn System unites traditional teaching methods with the magic of new technology. It consists of different levels aligned to the globally recognised Common European Framework of Reference for Languages (CEFR). Yet it differs radically from anything that is available on the market because it can be fully adapted to the individual needs of each student.
AXON Power Learn is a unique, flexible, blended learning system, where learners are closely supported and encouraged.
Its adaptive mixture of learning modes and approaches enables everyone to succeed, regardless of his learning preferences and previous experience with the language.
Our blended learning method combines live instruction, with advanced educational tools and e-learning, so that the student can exercise all four language skills, namely speaking, reading, listening and writing.
Our goal is to provide our students with a complete blended learning experience, using the Internet, multimedia resources and advanced educational tools in order to deliver our unique English language programmes.
No age or level restrictions: AXON Power Learn is ideal for
children (6-11 years old)

teenagers (12-17 years old)

adults (18+)
It has been created to cover all levels, from beginner to advanced. Extra learning materials for various levels are also available.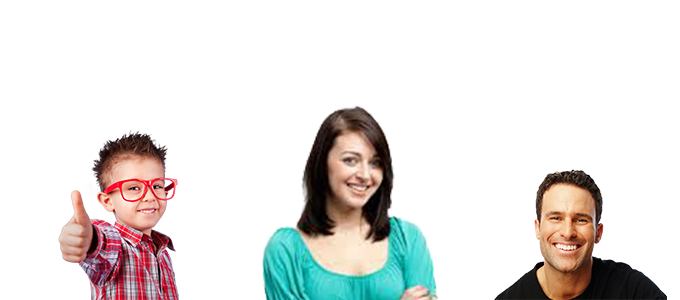 One global standard (CEFR)
ΑΧΟΝ Power Learn course levels and placement tests are aligned to the official Common European Framework of Reference for Languages (CEFR), which is the most widely used and recognized language proficiency scale in the world.
AXON Power Learn is a complete English language training solution, comprising a placement test, self-paced online study, midterm and final tests, active coaching, live communication skills training, all based on the CEFR proficiency scale.
The CEFR is made of six precisely defined competence levels ranging from basic user to near native speaker level. Using the CEFR proficiency scale, assessments are easily interpreted to determine language qualifications.
The Common European Framework comprehensively describes
the competencies necessary for communication

the related knowledge and skills

the situations and domains of communication
The framework is of particular interest to multinational organizations as well as for course designers – in fact, to all those involved in corporate language teaching and testing. It facilitates a clear definition of teaching and learning objectives and methods, and provides the necessary tools for assessment of proficiency.
Why Blended Learning?
Learning is more effective when it is an active rather than a passive process
The Axon Power Learn blended learning system, combines live instruction either in-class, via teleconference or virtual classes with engaging online material.
Our blended learning solution is fully adaptable to the individual needs of each student, thus providing a tailor-made learning experience.
The AXON Power Learn components
high-quality ESL books for children, teenagers and adults, in both electronic (e-books) and paper form
a unique, user-friendly distance learning website for online lessons based on our textbooks
audio, multimedia and interactive educational materials
blended learning
pronunciation score tool
grammar videos presented by a teacher
online student placement test
online midterm and final tests
technical support
Advantages for students
bended learning methodology for a complete learning experience
fully adaptable to each student's needs and timetable
opportunity to work at one's own pace and see exercise results immediately
self-reliance and greater self-confidence
consolidation of the material taught
in-depth revision of vocabulary, grammar, etc.
online interactive course book and companion
TRANSFORMING THE CLASSROOM
The use of the AXON Power Learn System in the class takes learning beyond conventional methods.  With our innovative software, teaching can be done entirely with tablets instead of books. Students are able to access their online course book, collaborate, and become creative and motivated. Thus, they can greatly enjoy all aspects of Power Learn.
Teachers, on the other hand, can access the online teacher's book, receive instant feedback on students' performance and eliminate the time needed for homework correction.
The AXON Power Learn System modernises classroom teaching with maximum educational results. It provides the following benefits:
a combination of the classroom learning experience and the use of tablets
teaching with tablets instead of books
access to online student's books and teacher's books
automatic correction of exercises
saves time for instructors
immediate scoring of students' exercises
increased interaction with the educational material
encourages creativity and motivation
improves students' engagement and collaboration
develops IT skills
creates a more individual approach to learning
changes the teacher's role
provides a unique teaching method
The Learning Cycle
AXON GLOBAL learning process
The course structure
AXON GLOBAL offers a learning method that guarantees the completion of each course successfully. The AXON GLOBAL method ensures a steady way of progressing, covering every aspect of language learning and consolidating all acquired knowledge. Hence, all learning levels are covered in full and the student acquires the language naturally without gaps. So passing from one level to the next comes naturally to all AXON students.
All new AXON students that have some previous knowledge of the language will start with an initial placement test level that will assess their level of comprehension, writing and use of language skills and guide them directly to the appropriate level.
The AXON GLOBAL programme is divided into levels and each level is composed of one or two courses depending on the case, following the Common European Framework of Reference for Languages (CEFR). The CEFR describes language ability on a scale of levels from A1 for beginners up to C2 for those who have mastered a language. This makes it easy for anyone to see the different levels of knowledge. It also means that employers and educational institutions can easily recognise language competence and qualifications and see how they relate to exams they already know in their own country. The scheme proposed in the CEFR and adopted in the AXON GLOBAL curriculum divides students into three broad levels: Basic User: A1 and A2, Independent User: B1 and B2, Proficient User: C1 and C2.
English for adults
A globally innovative blended learning system
Language learning knows no bounds!
Learning a foreign language is by no means limited to young learners. Nowadays any professional should possess the knowledge of at least the English language in order to have a successful career.
Just for Adult learners
With teaching material and methodology in English specifically designed for the needs of adult learners, AXON offers General, Business and Communication English courses.
Crash courses


Quick catching up and fast tuition with visible results after just one month of lessons

English for specific Purposes


Specially designed programmes, tailor made to satisfy the needs of Professionals: Banking, General Business, Hospitality, Secretarial, Finance, Marketing, Sales, Advertising

Flexible adult courses


Custom made courses for working people with no fixed timetable

Small groups of 2-9 Students


Groups start all year round and they consist of students of same level and age, focusing on personalized teaching.

Expert teaching personnel


All AXON teachers are university degree holders with experience in teaching adults. They are trained by the AXON Teacher training centre, through webinars and teleconference and are guided into using the most up to date pedagogical methods.

Advanced Pedagogical Methods


Use of multimedia, interactive material, video viewing & videotaping sessions and continuous assessment combined with our supplementary educational material specifically designed for adult learners and e-learning.

Interactive version of the AXON teaching material


An electronic version of teaching material that allows the AXON student to be actively involved in the teaching process in the classroom.

Multimedia Programme Online


On line teaching material that allows self studying and blended learning that maximizes the effectiveness of the AXON teaching method.

Online Testing


On-line Mid term and Final Tests with the AXON test card, on our platform, that allow accurate assessment of the student's progress at various stages of the teaching process.

Quality control and Assessment:
Online student card for every teaching hour which includes presences, absences, progress, consolidation, material taught and comments
Extra tests and Mock tests for exam levels
Monthly Progress Report
Certifications
Blended preparation programmes for the globally recognized IELTS and TOEFL certificates.
Most people who take the TOEFL test are planning to study at colleges and universities where instruction is in English
IELTS is recognised as a secure, valid and reliable indicator of true-to-life ability to communicate in English for education, immigration and professional accreditation.
People who are preparing to enter the workforce
Individuals who want to measure their speaking and writing skills in English
People who use English in workplace settings such as offices, hotels, hospitals, restaurants, international meetings, conventions and sports events
Programme advantages:
The student revises the basic structure of the language through the BI+ level material

He fills his knowledge gaps

He has the option of getting the help of a qualified teacher

He can study with the online interactive book

He drastically decreases his tuition costs
Only AXON can offer programmes which include revision and test preparation
The programmes include:
Access code for the online programme of B1+ level

Online interactive book for B1 level

TOEIC, TOEFL & IELTS practice tests
The programmes are online and they can be combined with lessons
Via teleconference

Individual one to one

In group
English for children
Digital school for kids
A globally innovative blended learning system for kids & teens
Happy Kids & Happy Teens!
Childhood is the easiest time to learn a foreign language. Children naturally immerse themselves in the new language.
Our globally innovative blended learning programmes and curriculum are specifically designed for children who start learning English at a very early age (from 6 years old) and young learners.
Our very young and young learners go through a complete blended learning experience and learn a foreign language while having fun.
Language instruction benefits for kids and teens
It encourages intellectual development
It aids understanding of the native language
It lays a foundation for appreciating other cultures
It provides a sound basis for language learning at school
AXON supports your child's success
AXON offers several options for a child to learn English. All are taught by highly trained, native or fluent speakers who are experienced with and enjoy teaching children. Programmes group children of similar ages, who learn while playing and participating in other activities.
Small groups of 2-9 Students


Groups consist of students of same level focusing on personalized teaching.

Qualified teachers


All academic personnel are trained by the AXON Teacher training centre, through webinars and teleconference and are guided into using the most up to date pedagogical methods.

Guaranteed educational Quality Control
Constant research and improvement


There is constant monitoring and continuous updating of our programme to incorporate all the developments in the Pedagogical field and in particular in Teaching English as a Foreign Language.

Advanced Pedagogical Methods


Our courses include use of multimedia, interactive material, video viewing & videotaping sessions and continuous assessment combined with our supplementary educational material and e-learning programme.

INGLISH: The Modern English!


Where learning meets fun! 'Inglish' is an AXON innovation designed specifically for our very young and young learners as a supplementary educational tool. It is an experiential way to learn English with the use of authentic material (film extracts, songs, sportscasting, etc) in order to improve communicative skills and also to entertain.

Axon@Home


The professional assistant in English! Axon@home is another AXON innovation. It's an electronic device synchronized with our books that helps learners to have a unique learning experience at their home where they can review and consolidate material they were taught at their own pace.
Summer Courses
AXON Global in cooperation with the University of Central Lancashire Cyprus (UCLan Cyprus), organizes English summer courses at the UCLAN Cyprus Campus, for kids aged 8 years and above, teenagers and adults for all English language levels, business English and preparation for globally recognized  certificates.
Corporate Solutions
Our aim your satisfaction
Specialized blended programmes via teleconference
AXON offers specialized blended learning solutions for businesses who want their employees to learn English in accordance with the Common European Framework of Reference for Languages (CEFR).
As every individual is unique we can develop a programme that best fits your needs.
Lessons can be delivered:
Via teleconference or virtual classes

A combination of the above
Your employees can start their training whenever it best fits your schedule, when you are ready, whenever it is more convenient to you.
Since training your employees is a serious investment, you should have the ability to check your return on investment. That is why every month we provide you with a report that shows each employee's progress and performance. We assure you that our constant guidance and support to your employees will bring you the expected results.
Programmes we offer to companies...
All the programmes we offer aim to enhance your employees' abilities and skills. Therefore every programme is adapted to your needs and goals.
Checking your employees' progress...
We provide you with a unique password which provides you with access to our AXON Power Learn administration platform. There you can check each employee's progress, attendance and performance.
In order to determine the programme that best fits your needs, we check your employees' current level of knowledge, based on an placement test, free of cost.
Groups of employees of same level and company...
As mixed ability groups are less effective, our groups consist of employees of same level and of the same company, in order to ensure the education is adapted to their exact needs and is neither too advanced nor too slow.
Finding the appropriate programme for your employees...
With our placement test, which examines grammar, vocabulary, listening and reading, we can understand each employee's educational needs and we work with you to set the goal for each participant and establish the right course programme.
Accreditation & Our Guarantee
Our competitive advantage
Syllabus accredited by the UK Awarding Organisation NOCN
The AXON courses and curriculum have been formally approved by the UK Awarding Organisation NOCN. The AXON English courses are accurately aligned to the English language levels of the Common European Framework of Reference for Languages (CEFR).
Our guarantee
AXON guarantees the efficiency of its educational system and provided students follow the AXON study method and agreed study plan, we guarantee their English language learning success.